Screpy Lifetime Deal 2022: Screpy is a web analysis tool that uses artificial intelligence to optimize your website's SEO. It can analyze all the pages on your website in one dashboard, and you can use it to track your websites with your team. It can alert you when it finds issues like duplicate content, security vulnerabilities, and broken links. You can use Screpy to track your websites and keep them healthy so that your visitors will have a great experience. Get Screpy AppSumo Deal | Get Screpy from Dealify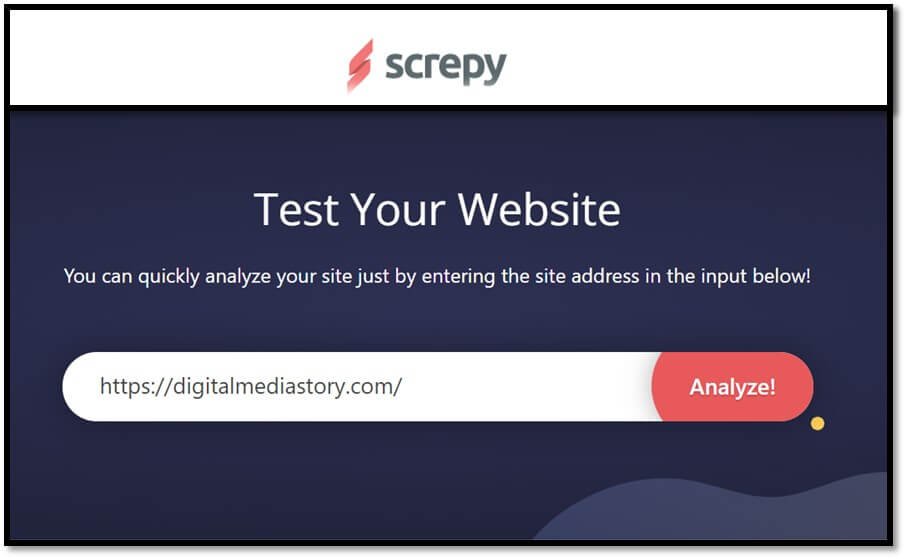 You will receive lifetime access to Screpy during this limited-time promotion on AppSumo and Dealify. You will never be charged a monthly or annual fee after purchasing this.
What is Screpy?
Scripy is a powerful tool for analyzing and checking Google ranking based on AI. The Screpy.com platform lets you reduce time spent on manual tasks, allowing you to maximize productivity and output. A great option offered by this SEO tool that rockets your website rankings so you can compete with professionals! Monitoring PageSpeed, Uptime, SEO, Keyword Tracker, Syntax Checker and best-automated tasks!
Features of Screpy:
1. Keyword Tracker: No need to jump from one tool to another for keyword rankings! Google's rankings will show you the keywords your page is ranking for. Use these rankings to track your SEO development, and plan your SEO accordingly.
2. Page Speed Monitoring: This tool uses all of the page speed metrics integrated with Google Lighthouse. It provides a way to optimize whatever the problem is, with Screpy finding and setting up ways to improve it. You can use Screpy's Page Speed tool, and get access to complete guidelines for your website.
3. SEO Monitoring: You don't need to be an SEO to make your website rankings soar! This tool analyzes your website, determine the problems, and show you specific tasks to start optimizing your website for Search engines.
4. Uptime Monitoring: There is no chance of missing even the tiniest detail! Have the chance to take precautions before your services are interrupted by downtime by getting your downtime alerts in real-time! It's never been easier to keep track of your website.
5. Syntax Checker: This tool offers a Syntax Checker feature that makes sure your website's code is always in order. It's incredibly simple to get a functional, fast and excellent syntax!
6. Auto-Generated Tasks: This is another great feature of the Screpy SEO tool. It offers you a series of step-by-step tasks to complete – and it shows you the potential influence of each of these tasks on your overall website score.
You can get:
Estimated impact for each SEO task
Guarantee 100% SEO score
Complete step-by-step guidelines
Get Screpy Lifetime Deal from AppSumo | Buy Screpy from Dealify
Screpy Review in 2022
You can use Screpy to analyze your website and find SEO issues. You can use the tool to find the right keywords, analyze the competition, and get traffic estimates. Not just for SEO industry professionals, but for any website owner, Screpy SEO Tool is a fantastic tool.
The Screwy SEO Tool is an easy-to-use optimization tool that anyone can use. It is user-friendly, to begin with. Finding what you are looking for and navigating the website as a whole is very easy. You can customize searches with the tool using a variety of features and options to find what you need.
Final Verdict: If you use Screpy, you don't have to be an SEO expert to rank high!
Screpy AppSumo Pricing 2022
You can buy Screpy software lifetime deals from two authentic platforms, AppSumo and Dealify.
The tool will cost you a $55 one time payment for a lifetime subscription in 2022. Click the links below to learn more.
Get Screpy Lifetime Deal from AppSumo | Buy Screpy from Dealify
Frequently Asked Questions
What does exactly Screpy?
Screpy controls your website's overall health and notifies you of any issues related to SEO and the website. It also gives you instructions via auto-generated tasks. These tasks include instructions for improving your SEO, Pagespeed, UX, security, cross-device errors and more.
Does Screpy have a free plan?
No, Screpy doesn't have a free plan but you can definitely try out a free trial for seven days.
Do they have an API?
At this point in time, they don't currently have any API access plans available.
Do Screpy offer any discounts?
Yes, you can save up to 92% off around $549 on AppSumo and Dealify. The original Screpy lifetime deal price is $624 and you can buy it for $55 from AppSumo and Dealify websites.
Also, Check Other Deals on Digital Media Story: