One of the most important differentiators for business is content.
But how do we turn our content into a money machine?
For content to be successful, it must stand out from the crowd. The content that businesses create must be valuable, engaging, and unique to their target audience.
And to do so you must understand and learn the art of content writing.
Jasper AI was previously known as Jarvis AI. Read more about Jasper Rebranding story here.
Recently, Jasper.ai teamed up with Adam Enfroy and launched the "Jasper.ai Mastermind – Content Profit Engine Course" to help copywriters and online entrepreneurs to learn and build recurring profits through your content.
With this course, Jasper brings its own unique set of tools for entrepreneurs and business owners looking to grow their blog websites.
In this Jasper.ai Mastermind course review, I'm going to share all the details you should know about this awesome teamwork between Jasper AI and Adam Enfroy.
Who is Adam Enfroy?
Adam Enfroy is a successful blogger who's making great money with affiliate marketing, blogging and content.
He is the founder of AdamEnfroy.com (generating $90K/month in affiliate income) and the creator of the popular course "Blog Growth Engine", which has partnered up with Jasper.ai to offer his course material and coaching expertise.
By growing his blog from 0 to 450,000 monthly visitors and $90,000 in recurring revenue per month, he succeeded in building a successful business.
As of today, Adam's Blog consistently earns over $140,000 each month and his story was recently featured in Forbes.com, Entrepreneur.com, and Business Insider website.
What is Jasper.ai Mastermind Course?
Jasper.ai Mastermind is the best content course for online entrepreneurs in 2022. The course name is Jasper.ai Mastermind: The Content Profit Engine, a complete, step by step system to start and scale your own profitable content business in 2022.
This course help you build significant recurring profits through your content by the end of the year.
Content marketing is a great way to reach new customers and grow your business. In order to succeed, however, you must first understand what it takes to create effective content and this course will help you understand the same.
You'll find everything (community, education, and ongoing advice) you need here to get started building a successful content marketing strategy for your company.
Learn more about Jasper.ai Mastermind Course Here!
In case you don't know about Jasper.ai.
What is Jasper AI?
Jasper.ai is the first AI-powered copywriting tool for creators to generate content from scratch in just minutes rather than hours.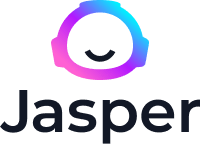 Jasper uses AI technology to create highly engaging content and ad copy for your social media campaigns, blog posts, email marketing messages, landing pages, e-commerce products, product descriptions, web page headings, social media posts, articles, and so much more!
You can read the complete Jasper.ai review here.
Who is The Jasper Mastermind Course for?
1. Entrepreneurs: You want to make money online, so you can work from anywhere.
2. Bloggers & Content Writers: Learn how to make more money by creating content and earning recurring income.
3. Companies: Generate authority in your industry, grow your traffic, and make money.
Join The Jasper.ai Mastermind Course if you want…
1. Build a rev stream that's low-stress, high-profits
If you want to make money with your own offers, you need to learn how to make content with ease.
2. Transparency & guidance for your content strategy
The Jarvis mastermind community gives you a tested system to scale and monetize your content.
3. Responsibility to assure you're making progress
Stay up to date with the community and celebrate your victories! Let's make it happen in 2022. Join the course now!
4. Stop the guesswork and take the right track
The community and the coaches have answers to all your content-related questions. Get unstuck quickly when you need it.
What to Expect in this Awesome Content Course?
The Content Profit Engine Course Has A Complete, Step By Step System To Start And Scale Your Profitable Content Business in 2022.
It has 10 great learning modules.
MODULE 1: Discover Your Brand & Niche
You will find a unique brand of yours. They will show you how to scale your online authority and influence in any niche.
MODULE 2: Mindset
Dealing with imposter syndrome, fighting the devil on your shoulder, and how to forge ahead with your online business are some topics covered.
MODULE 3: Blogging Like a Startup
They talk about startup principles. This includes lessons from The Lean Startup, going over the startup mentality, and showing you how a business runs on data.
MODULE 4: Decoding Search Intent
This module covers how search engines work and how to deconstruct searches and the competition to understand what you are going to write about.
MODULE 5: Your Minimum Viable Website
This is where you start building your website or blog. This is an exact, step by step series of videos showing you everything you need to know to get your website up and running.
MODULE 6: Keyword Monetization
This module will teach you how to research and find magnetizable keywords, as well as uncover the first one that you will start targeting. The research matrix is also covered. By the end of this module, you will have a better idea of what the real world is like.
MODULE 7: Blog Content Creation
Adam shows you how to use the content assembly line method to assemble posts. You will get the exact templates to start your posts from, and you will have the perfect framework for it all.
MODULE 8: The Link Building Machine
In this module, You will learn how to scale guest posts and link building partnerships are some of the advanced tactics you need to use. The new gold standard link building methods are not being done by anyone else.
MODULE 9: Affiliate Marketing and Blog Monetization Strategies
Here, They will cover how to plan your early affiliate content, how to start making affiliate revenue, and how to monetize your blog. You will learn how to get accepted into more programs, how to negotiate higher commission rates, how to rank brands in a list post, and a lot more.
MODULE 10: Scaling and Outsourcing Your Blog Content Assembly
In this module, we go over how to scale and outsource your website and how to maximize the use of your time to make the most progress in the shortest time frame possible. Your full scaling team, how to scale with or without a budget, and the main things to focus on when running your business are included.
Learn more about Jasper.ai Mastermind Course Here!
Everything You Get As A Member In The Jasper Mastermind
Jasper Jarvis AI Mastermind Discounted Pricing
For now, there are two ways to subscribe to the Jasper Mastermind: Pay per month (which costs $199/month) or pay once yearly ($1400).
Both options are currently available at an introductory discount until December 21st, but after then they'll be priced up significantly.
You can visit Jasper.ai/mastermind and use Jasper.ai Coupons below to get the best price for this course.
Jasper.ai Monthly Plan Promo: Use Code OG100
Jasper.ai Yearly Plan Promo: Use Code OG1000
Look at these plans:
You will be supported through your entire journey of starting and growing a profitable content business.
Money Back Policy for Jasper.ai Mastermind Course
Over the next five days, decide whether The Jasper Mastermind lives up to its hype.
You don't enjoy the course if you're just not enjoying yourself. Simply send an email to hey@Jasper.ai and they'll immediately refund 100%.
I'm confident that if you join now, you'll be able to start creating profitable content for your audience by next year.
How to Enroll in Jasper AI Mastermind in 2022?
In order to get started with the Jasper.ai mastermind course, you'll need to sign up for an account here Jasper.ai/mastermind
Once you're logged into your account, you'll be able to access the training materials and start building out your blog.
You'll also receive weekly emails from Jasper.ai, providing tips and advice on how to grow your blog.
Final Thoughts
If you want to become a successful blogger and start your money-making blogging journey, then you must join this course now!
Let me know if you have any queries or concerns regarding this course in the comment section below.
Happy Learning with Jasper & Adam!