One of the most important parts of marketing and advertising is copywriting. The process of writing texts is used to promote or sell a product or service.
The goal of creative copywriting is to help readers how they should pursue a certain topic.
In this post, I am going to compare some of the best AI writing tools.
Jasper.ai vs. ClosersCopy vs. Rytr.me Comparison: Which AI Tool Is Better?
I can give you an answer because I have been using these content writing tools for months. The three writing tools that I used to write personalized content for my readers are called Jasper AI, Rytr, and ClosersCopy. I have already written extensive reviews of each.
Short answer to this question:
Buy them all!!!
I would get Jasper if I could pick only one and the money was not an issue. I use it most for saving time when using Jasper commands and recipes using Boss mode. Closerscopy and Rytr are the second and third.
I use these tools for both long-form and short-form writing. There isn't a big difference between these ai copywriting tools.
AI Copywriting Tools
It is not related to the AI content tool. It is the way you use these tools for content generation. You can't make top-quality content without putting an effort into these tools.
First, they all have access to open GPT 3, but at different levels. They all do the same thing: get rid of writer's block with the help of Artificial Intelligence.
They have written their own AI code on top of GPT-3 technology.
For example, In ClosersCopy: the "Expand" tool uses GPT-3. The other tools inside it use their own in-house Artificial Intelligence.
Don't expect them to come up with new ideas or replace your own ideas. Use them as a writing assistant to improve your performance.
---
1. Jasper.ai – The Best AI Content Tool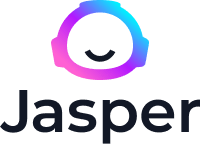 Jasper AI is the best AI content generator tool that can be used to create any type of content in no time.
Try Jasper AI For Free (Get 10K words credits)
It's the most popular writing tool, and it does a great job of making the content sound more professional in nature.
Pros:
Very easy to use
Time saving
Boss mode
Recipe feature
I haven't encountered any duplicate content issues so far
Proven copywrite templates
Simple interface and surfer SEO integration
Plenty of tutorials
Great community
3 Free weekly classes from copywriting experts
Longform editor with boss mode commands is excellent
Very fast
Lot of use cases
Unique content
Sensitive content flagging except for medical professionals.
Cons:
Team members can see what you're working on if you have a single account.
The best plan is $119/month and starts at $29/month. It is expensive for many. This is required for longform content and a website.
Jasper is capable of inventing facts and opinions, even going so far as to make them up.
Conclusion:
If you can afford to spend $59/month, I would highly recommend getting Jasper.ai. It's easy to work with. For comparison, It's like Mac OS. Very straightforward! Check Jasper offers here!
---
2. ClosersCopy – Second Best
This is for people who don't like dishing out money every month. It is similar to Linux OS and you can do a lot of things with it. It takes a bit of learning to do that. The output quality is acceptable for me.
You need to try it out to find out if it works for you. You have the ability to create your own ai commands. But, I didn't think this tool was a time saver.
Pros:
Life time deal
Can do all almost all what jarvis.ai do in boss mode
longform
sales templates
comfortable writing
Creative writing
Cons:
Less tutorials
Not speedy like other tools
No seo integration
Conclusion:
If you can afford to spend $167 one time for a lifetime deal, then I would recommend getting ClosersCopy. But remember It's not easy to work with. For comparison, It's like Ubuntu.
---
3. Rytr – Affordable AI Tool
Rytr is an affordable AI copywriting tool that you can compare with Jasper AI and ClosersCopy.
I am able to write content fast because of the power of this writing. The UI is simple and great, but to go full screen I always have to use this link: https://app.rytr.me/ryte. It's more similar to Windows.
Pros:
No complicated interface, just a clean ui without any complex settings. This makes it much easier to use.
a built-in plagiarism detection tool checks for plagiarism
Affordable
Good templates
Use case
Fast
Good for rephrasing.
chrome extension
Cons:
Not a lot of tutorials
The free plan credits will soon run out for you.
copyscape check also runs out very fast
No built in SEO optimizer
Conclusion:
It's affordable for most and produces good quality content output.
---
Jasper ai vs Rytr Vs CloserScopy comparison chart
| Feature | Jasper Ai | Closerscopy | Rytr |
| --- | --- | --- | --- |
| Easy of use | Easy | Medium | Easy |
| Unique content | 99% | 93% | 90% |
| sentence repetition behaviour | 3-4% | 7-8% | 7-8% |
| Time/Speed | 90% | 80% | 95% |
| Creative control | 90% | 95% | 79% |
| Learning curve | Easy | Medium | Easy |
| Built-in plagiarism checker | No | No | yes |
Jasper, Rytr & Closerscopy comparison table
---
Conclusion: Which one to choose?
---
Whether it's a long-form or short-form, these tools can serve your content purpose using artificial intelligence.
It's time to decide how much you can spend and how much you can get for your money.
I like Jasper AI. It's the best for me especially with the Jasper commands and content look backs, I can create a 3000 words blog post in under 10 minutes!
If you use the writing tools, their price is justified. I recommend you to try them all for the trial. If you don't like it, you can get a refund.
You can also learn more about the top 20 Jasper.ai alternatives here.
If you are okay to spend time learning, then ClosersCopy is the best value out of these tools because of the lifetime deal that is currently running. Hurry up as It might come to an end soon.