Here is our complete review of Passion.io.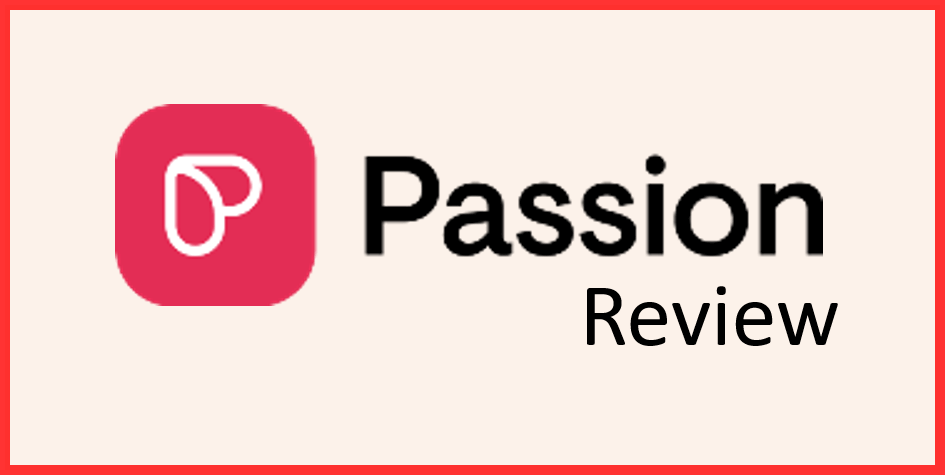 Passion.io Review & Specifications
Passion.io helps you to share your knowledge with people you identify with. And you can improve lives doing so. The process is simple and you get a step by step guide to get started with your coaching. Passion.io is highly recommended. Try 14-Days Free Trial
Passion.io is a well-built platform that has everything you need to get started with creating your own training app. This includes the ability to create a drag & drop app builder, as well as a variety of templates and designs to help you get started quickly.
Additionally, Passion.io offers a wide range of features for those who want to make money from their training apps, such as the ability to create custom courses, sell subscriptions, and share their app with others.
Online courses are boring and broken.
Just about 6% of people ever complete an online course.
Well, there is a better way. Create your own native app with Passion.io
The app also provides users with a dashboard that tracks their progress and generates reports on how they can improve their training programs.
Passion.io also offers a wide range of tools for those who want to market their training apps, such as the ability to create video and audio tutorials, write articles, and run ads on Google Ads and Facebook Ads.
With Passion.io, you can create your training app without any coding skills in minutes, and then use its drag and drop editor to customize it to your needs. You can also use Passion.io's built-in tools to manage your users and their data.
Passion IO is compatible with any device, including desktop, smart tv, laptop, Android and iOS devices.
It also has a number of features, including drip content that allows you to unlock one video to your subscribers every day.
You can use Passion.io to create a membership website where you can give access to your course content to members. For example, if you have 5 videos in your course then you can unlock 1 video every day.
Passion.io also integrates with CRM software so you can automatically send member updates, surveys and invitations to enroll in your courses.
Passion.io helps you build an interactive community inside your app and grow your user base. With Passion.io, you can easily create content for your app, invite users to join your community, and measure engagement metrics.
Social Network & Learning in one app Passion.io
Passion.io is a social network and learning tool that helps you connect with others who share your interests. With Passion.io, you can join discussions and find new friends based on what you're passionate about. You can also give course content access to your exclusive members.
Using Passion.io, you can send push notifications to keep your subscribers updated about the happenings on your app. You can also create group challenges for your members, which will give them an incentive to work together and achieve their goals.
With Passion.io, your apps can accept payments directly from your users and your online courses can be promoted by groups and communities.
Overall, Passion.io has a simple user interface and all the required tools you need to create your coaching app without any hassles.
Passion.io pricing starts from $97/mo with no contract, 14-days free trial and 30-days money-back guarantee.
Customer Ratings: 4.8/5